Just signed up for academic suicide!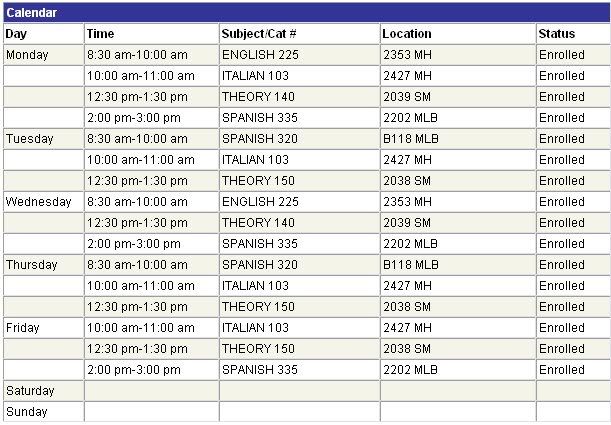 Eng 225 - Ohrstrom
Spanish 320 - Hesp
Spanish 335 - Nixon
Theory 140 - Dietz
Theory 150 - Dapogny
Italian 103 - Palaich (?)

English 225 will be dropped like a hot potato if I get this one piano performance studio that will put me over the minimum # of credits for the Honors College.

I'm transferring into the School of Music next year so Eng 225 is a requirement there (might as well get it over with) and I'm in the theory classes as well. Spanish will be my minor; might as well start working on that too. 320 is cake. 335 will be hell but it's Honors Literature and Ideas...better than Great Books 2. Marginally. And I'm Italian, so I figure I should start learning the language sometime, and it won't be easy to fit into my schedule while I'm in the Music school. yyeeaaahhhhhh.

Anyone else in these classes?